Resources, Tools, Tips, and Guides for Living the Life of an Expatriate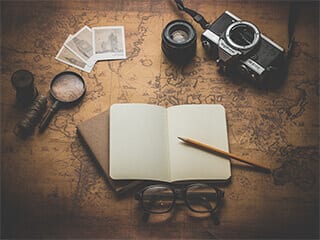 International Citizens is a reliable source for expatriates and travelers from all around the world. To help you as you're traveling or living abroad we have developed a range of expatriate resources, tools, articles, and directories to assist you in a number of ways:
From guidance on planning your move abroad, tips for living in a foreign country, to planning your return home, we have a growing list of articles and tips to help you through your journey. In our advice section, we offer a range of articles by expert authors and international relocation specialists. Each section has specific advice relating to different stages in your expatriate experience or specific issues and challenges expats face on their journey.
We post on a regular basis about international health insurance, expatriate health insurance, international travel insurance, and much more. You can follow our blog by signing up for the email alerts or add our RSS feed to your favorite reader!
When traveling or relocating to a new country, it's important to know how to call abroad so you can stay in touch with friends, family, and business partners. Each country has a specific international dial-out code or international calling code. We have created a useful tool to help expatriates living abroad locate the correct international calling code for countries around the world.
Make sure you have a list of local hospitals before moving abroad. We are building a growing list of hospitals for internationals living abroad. Start here:
Guide to International Insurance
We have compiled a list of the most frequently asked questions regarding international health insurance and created a comprehensive library of articles addressing many of the complex topics, to assist you in the process of understanding international insurance. If you can't find the answer that you are searching for please let us know.
Top List of Resources for Expats
For most international citizens, living as an expat can have its advantages, but other times it can also throw a lot of hurdles your way. If relocating for your career, a spouse or simply to retire- it's always good to have a solid list of resources for expats that you can turn to. Here are a few great sources that may come in handy during your time as an expat- no matter where you are.
If you are a US citizen living abroad, the US government has a plethora of information on a range of topics including getting married while abroad, having a child while abroad, voting, passport services, and general tips.
International Insurance
When it comes to international insurance plans it's important to find a source that gives you options. Whether you need coverage for a week or a year, for you or your whole family- keep one reliable international insurance source bookmarked.
---
Meeting Expats
Relocating anywhere can take a toll on your social life- becoming an expat can put a halt on it. Find a site that lets you combine an interest in making new friends. Meetup.com is one outlet that offers a number of expat "meetups" to attend in various cities around the world.
---
Finding a Job
Job listings, classifieds, "cost of living" estimator, and general expats facts can all be found at EasyExpat. Narrow down what you are looking for, then get that piece of information as it's relevant to the country you will be or have relocated to.
---
Expat Nitty-Gritty Topics
ExpatExchange can offer insight into the nitty-gritty of more touchy topics like expat banking, expat finance, and offshore investment.
---
Expat Magazine
While these resources for expats are great for expats around the world, it's also important to find area-specific resources also, like a few good local expat magazines or websites- one place to start is InterNations.
Facebook Groups for Expatriates
Facebook groups for expats can vary widely. Some focus on networking while others are for buying and selling stuff. Use your judgment when doing your research.
Expat Twitter Accounts to Follow
@IntCitizens – International Citizens, Global Nomads, and World Travelers Unite. Travel. Share. Live!
Networking Groups for Expats on LinkedIn
Find more Expat Forums, Twitter and Social Networks!