About International Citizens Group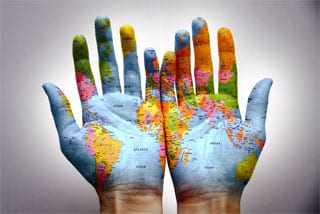 International Citizens Group, Inc. (InternationalCitizens.com) was established to create, provide and market high-quality resources, tools, and advice for expatriates, global citizens, and international travelers. The team at International Citizens has a wealth of international experience, having all traveled the world extensively. This experience gives us a unique advantage in providing the best customer service to our clients as we understand the needs and wants of those traveling and living abroad.
The company began in 2001 as a specialized international health and travel insurance agency, offering world-class international insurance plans (now found at International Citizens Insurance) to those living and traveling around the world. Since then the site has grown into a comprehensive resource for expatriates. InternationalCitizens.com is owned and operated by International Citizens Group, Inc and based in Boston, MA.
Our goal is to provide a wide range of resources to support living abroad. A few examples include our international calling code tool, an international hospital search, and our blog. We plan new sections to include tax advice, travel services, visa assistance, and more. We would love to get your feedback on what other resources are needed.
Core Subject Areas of Advice for Expatriates and Global Nomads:
At International Citizens customer service is our highest priority, which is why we provide our clients with every possible method to contact us – toll-free and direct dial telephone numbers, email response within 24 hours (most of the time much sooner than that) and live chat assistance online. If you have any questions about our company please do not hesitate to contact us.
International Citizens on Social Networks
Please visit our Contact Us page to reach out for more information about our company.