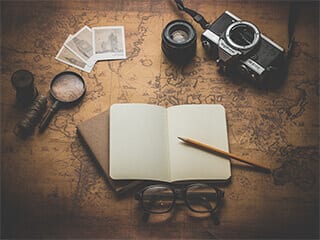 It's no secret that buying international airline tickets can be expensive and booking and international flight can get tricky. However, some careful planning can significantly cut down on flight costs while simplifying the process. Minor details such as booking dates and hidden fees are all that separate you from an affordable international trip. Here are our 7 secrets for saving money when buying an international airline ticket.
1. Understand Your Flying Priorities
The first thing to consider before booking your flight is which is a bigger priority: price or convenience. Those with a smaller budget may be willing to spend several hours in the airport for a layover, while those who value convenience may choose to pay more for a direct flight, or a more convenient flight departure time. The remaining suggestions will still provide value to those who are more interested in convenience, but it is important to recognize that we usually need to choose one over the other.
2. Shop Around for International Flight Options
Use flight search engines like Expedia or Travelocity to shop around for the best deals on flights, and set price alerts from multiple flight aggregators to find the best flight deals. We also suggest signing up to receive price alerts from Scott's Cheap Flights and The Flight Deal, as both send out regular email updates sharing flight bargains.
Considering moving abroad? Come explore our moving abroad checklist!
3. Book Your International Airline Ticket Early
One of the best ways to save money on flights is to book as early as possible. A study from 2016 showed that the prime booking window is 21 -112 days prior to the flight, while those who booked their flight less than 13 days prior to departure paid nearly twice as much for the same flight.
4. Buy Your International Flight On the Weekends
A recent report released by Expedia revealed that the weekends are the best times to book flights, as business travelers are much more likely to book flights on weekdays, which increases the average flight price.
5. Avoid Flying Abroad On Sundays
Sundays are widely regarded as the most expensive day of the week to fly, largely due to the high demand to return home in time for the start of the new workweek. Those with flexible travel schedules should keep this in mind and avoid flying on Sundays to minimize flying costs.
6. Pay Attention to Hidden Fees
The price that airlines advertise and the final price that you pay for a flight are often two very different things. When weighing airline options, make sure to account for the cost of luggage, carry-ons, and any other hidden fees that may arise in the booking process.
7. Check Nearby Airports
Always be sure to check for airports located near your starting point and final destination to see if it you can find a better deal on flights. For example, those flying from New York to Paris should also look into flights from Newark Airport to Paris. For those looking to fly as frugally as possible, it may even make sense to take a bus or train to a nearby state in the case where a cheaper flight is available.
In essence, patience and attention to detail are the only things holding you back from an affordable international trip. Can you think of any other suggestions for saving money on travel? Feel free to share them with us on Facebook or Twitter.
Also see: The Must-Have Apps for Living Abroad